Reflecting on the past year
Reflection provides the opportunity to look within, to see how much you have changed, and the impact you have created. This year stands out to have the greatest growth in volunteers we have had in our five years as an organization. Volunteers who want to be a part of transforming education, to ensure everyone has the opportunity to be exposed to immersive STEAM programs. Volunteering at WCTD is more than just giving, it is also the opportunity to learn and be a part of an innovative community that works together to explore new technology, and learn together.
Learning together
To create real change, it takes people who believe change is necessary, people who are committed to investing their time to create change, people that see the change first hand not only in those that they serve but those that are fulfilling the need for change. As a fully volunteer managed organization it is important that we learn to recruit, retain, train, and manage our volunteer community.
This past year we looked at our talent pool of volunteers to seek out a lead to help us define our processes and learn from other volunteer led organizations. The Volunteer Management team supported us by researching best practices and helping us to shape the volunteer recruitment process. Our teams are always a blend of our CAP students and industry experts. This model provides opportunities for students to gain real-world experience with industry mentors. Together we created a methodology that met our needs to support our organizational development and to support our program operations.
Learning to fail fast when things did not always go according to plan was key to our success. After a yearlong development, adjusting when needed, we have vetted a process that is working for us. It will continue to need modifications as we grow, but the engagement model is supporting our needs to build capacity. Visit our website here http://we-connect-the-dots.org/volunteer to learn more about the volunteer opportunities, and how we support our volunteers in learning to utilize the latest productivity tools to support our organization.
Strategic Partnerships and Measuring Impact
We have invested in alliances with many statewide organizations this year, partnerships with the NYS School Board Association, NYS Superintendents Association, and the NYS Parent Teacher Association. Because of these partnerships we had a record number of school districts participate in our annual Discovery Day at Microsoft this past spring. Over 500 students, teachers, and school administrators came from across the state to experience a Day of Discovery at the Microsoft Office in Times Square. Our alignment with schools in economically disadvantaged communities continues to grow, this year of the 1000 students we impacted, 75% of our program participants came from these communities. With 43% of our participants young women learning about the possibilities for them in STEAM careers.
We continue to measure our outcomes through pre- and post-assessments. This year through a partnership with Dr. Dean T. Spaulding, of Z Score Inc. we developed our DOTS STEAM Skills Inventory(DDSSI) measurement tool. Designed to collect both quantitative and qualitative data. This instrument consists of both close-ended "Likert" type items to gather quantitative data, as well as open-ended items to gather depth and breadth of information from participants. Overall, the DDSSI gathers information across four subareas for participants: Persistence, STEM Career Interest, Self-Esteem, and 21st Century Skill Development. We look forward to sharing our research results from our DDSSI tool in the first quarter of 2018. This tool will provide our organization the ability to evaluate our program impacts through research data.
Measuring change through research
Cybersecurity
Each year we develop new curriculum content and utilize our Discovery Day program to experiment with piloting new innovative pedagogy models. This year we introduced an additional activity to our Cybersecurity Curriculum called "Unlock The Box". This activity designed in a collaborative effort with students, teachers, and industry experts shaped a fun learning experience to teach digital literacy through the awareness of cyber-attack vectors. The learning outcomes designed to support an introduction to foundations in networking, and digital citizenship, also added a blend of career information in the field of Cybersecurity. This newly created program was delivered to over 800 students across NY State within the first 6 months.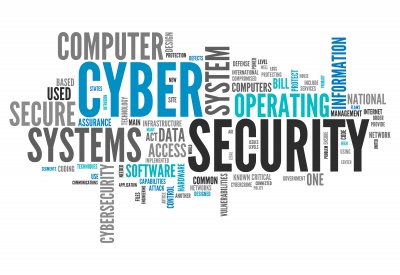 This past summer "Unlock The Box" was also incorporated into our new Workforce Experience Program (WEP) delivered in partnership with Microsoft and the City of Charlotte North Carolina. In January 2018, the activity will be included in our 3rd annual Code-A-Thon. Informing students of the importance of digital citizenship and the opportunities in the field of Cybersecurity is a priority initiative for our organization. We are proud to exceed our goals this year in reaching over 1000 students, teaching key digital literacy concepts and informing students of the career opportunities that await them. We continue to align partnerships to expand our Cybersecurity programs and are excited to partner with the Department of Homeland Security this January at our 3rd annual Code-A-Thon.
Developing Problem Solvers
Workforce Development
Through the support of Microsoft, we continued expanding our presence in Charlotte, NC this year with the introduction of our Workforce Experience Program (WEP). We will continue our growth in Charlotte in the summer of 2018 through the expansion of the WEP and follow with the Code-A-Thon in January of 2019. This investment in supporting Charlotte aligns with our long-term plans to build capacity in the Charlotte community through our Community Ambassador Program, creating organic growth and impact for the communities that need our support.
Coding to solve Global Challenges
As we prepare for our 3rd Annual Code-A-Thon we are excited to work with the community of Sandusky County, OH as they deliver their first Code-A-Thon in January. This new partnership is an opportunity to support the efforts of a community to bring awareness of the career opportunities in STEAM, and inform the diverse community of students how learning coding can empower positive change as well as support economic growth in manufacturing and engineering businesses. The Code-A-Thon is another example of how community engagement supports organic growth and impact for students, teachers, and the local businesses who support the program.
LEARNING TO CODE IS LEARNING TO SOLVE PROBLEMS
Organic Growth
Our model supports large scale impact in communities to bring awareness of the careers and the skills necessary for this next generation of our workforce. The organic growth comes from the combined efforts of the students that participate, our Community Ambassador Program (CAP), the volunteers who are leading the initiatives, and the businesses and industries that support funding of the programs.
Our CAP is expanding this year from NY Metro into PA and DC, providing the opportunity for students to collaborate across state lines for the first time as CAP participants. We are excited about this growth model. To create organic impact for these communities. For PA, it is continued growth from our Code-A-Thon, and in DC it will be the beginning of our programs in this community.
This recipe for success continues to demonstrate what we can do together to ensure that every student can experience the careers that are in their future, and the skills needed to succeed. Our diversity model supports teaching young women what it is like to work in a diverse group to solve global problems. It teaches the value of diverse thinking in innovation, and how diversity across socioeconomic backgrounds enables us to be better problem solvers, to think critically, and work together towards a better future.
A Place to Call Home
We began 2017 with a new home in Westbury, NY at 1025 Old Country Road. Through the generosity of the building management we have been able to utilize the space to meet as an organization, build relationships, engage our volunteers, and to run our programs to support our mission. Over the next year we will be developing a state-of-the-art STREAM (science, technology, research, engineering, art, and math) Center at this location.
Our vision is to provide a cutting-edge resource center, with a digital lab environment, industry- leading technology for students and teachers throughout Long Island to experience. A center where you can experience STEAM workshops, the latest in professional development, providing a showcase for education and learning experiences that many school districts would not normally be able to provide.
To create long term change we must create parity between industry innovation and education needs for every child and every teacher. We must reduce spending and consolidate resources without sacrificing those that need it most. This center is an opportunity to create a model to replicate and bring about the change in education that is necessary to ensure we have greater diversity within STEAM careers, diversity not only in gender but in socioeconomic balances.
How can you be a part of the positive change?
We are an organization that has been primarily self-funded for the past 5 years. We have maintained growth through the generous support of our industry partners, volunteers, and our sister organization Laurie Carey Consulting, LLC. Our sustainability model has served us well over the past 5 years. We have impacted well over 1000 student's year after year and growing, exceeding 5000 students in just 5 years, impacting communities in NY, NJ, PA, NC, OH, and DC.
Our organic growth model has demonstrated that we can build momentum in rural communities where exposure to the programs we offer is limited or nonexistent. Like any startup business we need investors to help us continue to create positive change to prepare the next generation to sustain in the careers of tomorrow. Be a part of our continued success by making a donation, sponsoring our programs, or volunteering to mentor or support us operationally.
Funding Outreach
We are a lean highly efficient organization that runs our organization through technology productivity tools that enable us to do more through a volunteer team. A team that works full time jobs, or are students in High School and Universities. We place 100% of our funds into our programs, programs that are free to every student. The only requirement to participate is the passion to want to learn and empower their own success. As we expand we are in need of developing a leadership model, one that can support our growth while ensuring our mission to empower and impact communities continues.
Kathy Bunce Fellowship – Executive Director Leadership Role
In 2018 we are seeking funding sources to expand and create a pipeline of leaders through a Fellowship program. We are seeking funding to support a three term Fellowship pilot that supports a leadership opportunity for a graduate student studying in a field related to philanthropy leadership. This fellowship will provide an individual, leadership training, grant and funding training, with goals aligned to support WCTD over a 2-year commitment, providing a stipend for a half time contracted position.
This six-year pilot will create a repeatable leadership model, developing strong talent in the philanthropic community. Building a strong leadership pipeline that will help to drive our organization to reach our goals, at the same time develop leaders in philanthropy that can support other organizations like ours. Over time we believe this will transition into a fulltime 2-year term and even grow to multiple fellowships happening concurrently as the organization grows.
This is an exciting opportunity to transform education.
STREAM Center
Help be a part of shaping our future and the building of our STREAM Center space in Westbury, NY. This is an opportunity to be a part of investing in a model that will be replicated in communities across the nation. You can support this effort through donations, volunteering to design the space through our STREAM Center Advisory Board, or becoming a member as an Industry Partner, Education Member, or Individual Member. To learn more, visit our STREAM Center information page where you can download the membership model draft documents.
Thank you to our Volunteers and our Sponsors